Fan heaters VOLCANO – heating and ventilation is a new generation of equipment, the use of efficiency which is 90%! Due to reasonable ventilation grille shutters location heated air is distributed throughout the room space, without creating surges. In addition, the heater due to the use of high-end bearings do not require lubrication, emits a very low noise level, and therefore does not violate the comfort of human existence. The ability to position fan heaters on the ceiling and upper walls saves vital space. For mounting on walls and ceilings designed an elegant and easily operated by the mounting bracket. Using elastic flexible modern carts coolant can be carried out adjustment direction of air flow, depending on the immediate needs of any residential zone or industrial premises. Appearance heaters capable of not only ruin, but also fit perfectly into the interior premises of any style due to the diversity of design and use in the production of modern materials. This is especially true for areas to the appearance that there are special requirements. Using heaters Volcano solves a lot of problems, creates a comfortable environment for human life, work and leisure, significantly reduces energy consumption and, consequently. at times reduces heating costs.
VOLCANO not burn oxygen in the room, which makes it much more attractive in comparison with older fans. VOLCANO off automatically and is protected from overheating. Volcano also safe in rooms with high levels of humidity: it can be installed in children's and educational institutions, without fear for the health and safety of children and adolescents. VOLCANO All equipment meets the most stringent international quality and safety standards.
VOLCANO is the result of work of experienced designers, whose aim was to offer our customers products that guarantee the comfort of staying in the rooms in which it is difficult to maintain the desired heat level.
Applications:
Production halls, warehouses, wholesale stores, sports facilities, greenhouses, supermarkets,
for poultry and livestock farms, workshops, garages, pharmacies and hospitals.
KEY BENEFITS:
High-performance
low operating costs
full adjustment settings
quick and easy installation.
The equipment is available in three versions: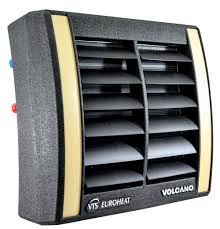 A durable and extremely resistant heating device VOLCANO mini combines innovative design and very good technical parameters.
* The innovative body
* Ultralight weight 9,8kg
* Durability
The compact heating capacity 3-20 kW unit thanks to a unique polypropylene housing ensures safe operation and is resistant to any mechanical damage.
The heating device is available in a package with three panels that emphasize its extraordinary design.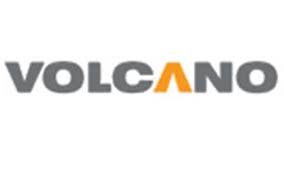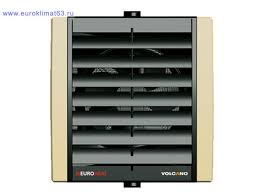 Air-heating unit VOLCANO meets all the expectations of the most demanding users.
The performance characteristics of devices Volcano VR (EuroHeat) are designed for medium and large rooms, and they do their job quickly and effectively. Volcano VR heaters suitable for industrial premises (workshops, factories, garages), and small outlets (retail stores, supermarkets, wholesale stores, etc.).
Due to the automatic control of the air temperature Volcano VR devices capable without human help heat the room while holding down the temperature. This feature makes the machines Volcano VR (EuroHeat) relevant for use in warehouses. The volume of the warehouse does not matter, as the unit Volcano VR (EuroHeat) is able to work with a variety of rooms, for example, Volcano VR 1 has a capacity of 10-30 kW, and Volcano VR 2 - 30-60 kW. Except power, they differ in size.
Thanks to the Volcano VR temperature in stock (in any other site) is at a certain level at all times. This allows you to keep in stock all types of products, from industrial and food, to any consumer
.
The main advantages:
* High efficiency fan
* Most thermal power
* Low operating costs
* Optimum air stream range
* Quick and easy installation
* Low noise < br /> * Resistance to thermal casing impacts and corrosion processes
* Fast, simple and aesthetic installation
* Ability to rotate the equipment after installation within 0-12 0
* components from leading manufacturers
* Simple, reliable and functional solutions management