Introducing energy-saving devices for local ventilation of apartments, offices and other small rooms, equipped with sealed windows.
We offer a new solution for ventilation of small rooms. This decision has important advantages such as portability, no need for laying ducts and energy efficiency.
UVRK-50 Ventilation
Ventilation UVRK-50K
UVRK-50 Ventilation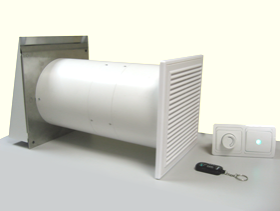 UVRK-50 - a second-generation device, which is based on the same principles of operation as in UVRK-30, but it is more efficient and functionally equipped with the same dimensions
As used in the device UVRK-50 technology is not intended to be revolutionary.
However, UVRK-50 device is new to Russia, it is very simple, reliable, effective and efficient at extremely low temperatures.
Consumers device UVRK-50 offers
Avoidance of mildew and humidity damage
The lack of air ducts, small footprint, requires no space for
Reduced heat loss and operating costs, energy
A simple service that does not require special skills
Suitable for repair and construction
A pleasant, healthy indoor climate
Easy and comfortable control
Quiet operation
The insulation from the street noise
Stealth in the interior
Small construction costs
The resource service for over 10 years
Specifications
| | | |
| --- | --- | --- |
| The parameter | The dimension | Value |
| Operating temperature range | degrees | -40 ... +50 ° C |
| Performance * | m 3/h | 13 80 ... |
| Capacity Control | | smooth |
| Energy Saving Ratio | % | 86 96 ... |
| ventilated area before | m 2 | 30 |
| Power consumption, no more | W | 19 |
| The noise level, no more | dBA | 42 |
| wall thickness | mm | 400 ... 750 |
| The diameter of the channel in the wall | mm | 225 |
* In the "Only influx" and "Only Exhaust" - 160 m3 / h
Note:
Optimum ventilation performance achieved with the pair of devices in the opposite, so we recommend that you install & nbsp; set of two devices.
Ventilation UVRK-50K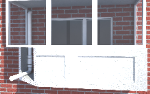 Modifying the device UVRK-50 - channel ventilation unit for energy efficient comfort ventilation apartments
It is intended to be placed on a balcony or loggia.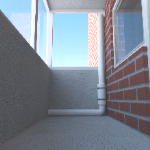 New features and capabilities:
the instrument can be used in buildings, the facades of which are fully covered with glazed loggias;
a channel in the wall of the room for the supply and removal of air can be smaller;
the ventilation circuit priboramozhet be enabled efficient muffler.
Specifications
| | | |
| --- | --- | --- |
| The parameter | The dimension | Value |
| Operating temperature range | degrees | -40 ... +50 °C |
| Performance * | m 3/h | 13 80 ... |
| Capacity Control | | smooth |
| Energy Saving Ratio | % | 86 96 ... |
| ventilated area before | m2 | 30 |
| Power consumption, no more | W | 19 |
| The noise level, no more | dBA | 42 |
| wall thickness | mm | any |
| The diameter of the channel in the wall | mm | 150 |
* In the "Only influx" and "Only Exhaust" - 160 m3/h